Dear Guests!
The Hotel "Vozdushnaya Gavan" (JSC "International Airport Irkutsk") is a partner of the Ural Airlines.
We are pleased to inform you that Wings Program members can get up to 10% discount on accommodation services depending on the membership level.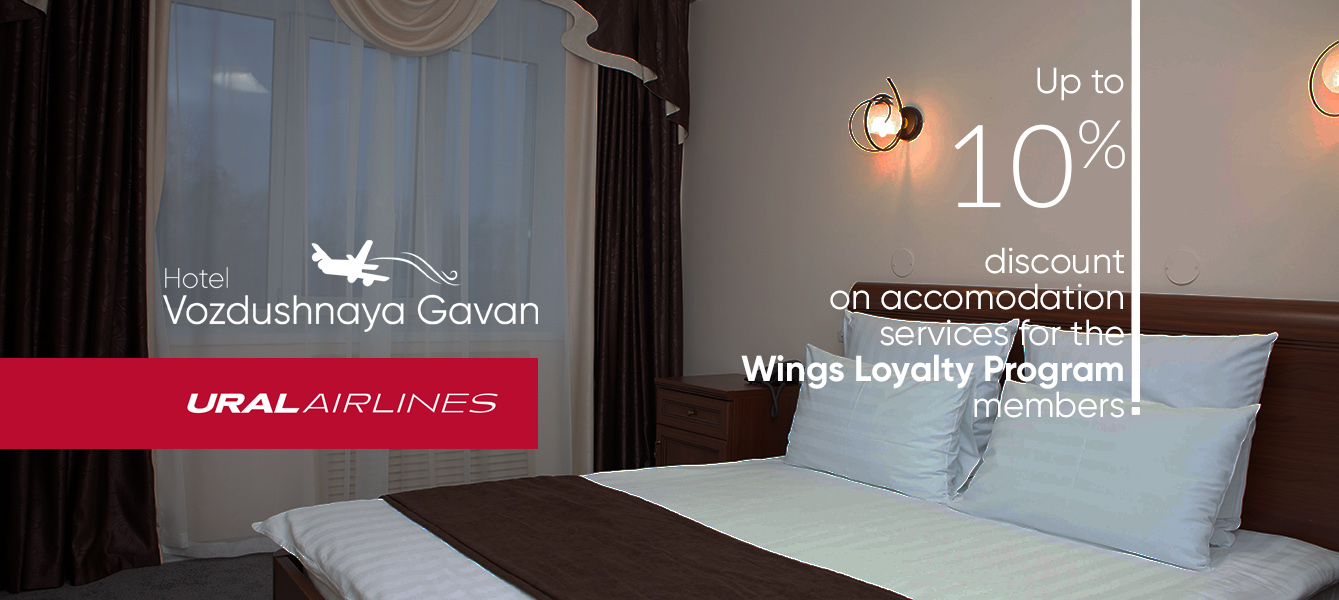 How to get a discount:
Discounts on accommodation are provided to the Wings loyalty program cardholders, who need to present their card (or virtual card from the mobile app) at the Front Desk.
The discount depends on the membership level (the type of card):
• 5% discount for the holder of "blue" card
• 7% discount for the holder of "silver" card
• 10% discount for the holder of "gold" card.
---
Special rates and discounts on accommodation services are available for frequent guests of the Hotel.
For details, please call: +7 3952 266 601
For our partners (legal entities) discounts are provided according to the contract of rendering hotel services
.
---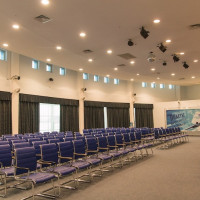 The "Vozdushnaya Gavan" Hotel provides a special offer for corporate event organisers: if you rent a conference room at the Airport – you get 10% discount on hotel accommodation for participants of events!
For more information, please call: +7 3952 266 444